Park Piers
Commissioner: Hull Council
Location: West Park Hull, Hull UK
Status: Completed 2011
Photography: Miriam Sleeman
Five Entrance Piers' create a strong physical entrance to the park by day and are dynamically brought to life at night as they respond to passing pedestrians.
When someone crosses the threshold to the park an ephemeral image of the historical piers lights up for a moment before fading back to a gentle glow.
Four Spot-Lighting Columns are situated in line with the existing avenue and the new diagonal avenue toward the stadium.
A strong physical presence by day, they celebrate the movement of approaching pedestrians in light during the hours of darkness.
The brightness of each light changes in relation to the proximity of an approaching pedestrian.
This project was designed, project managed and delivered whilst at Jason Bruges Studio.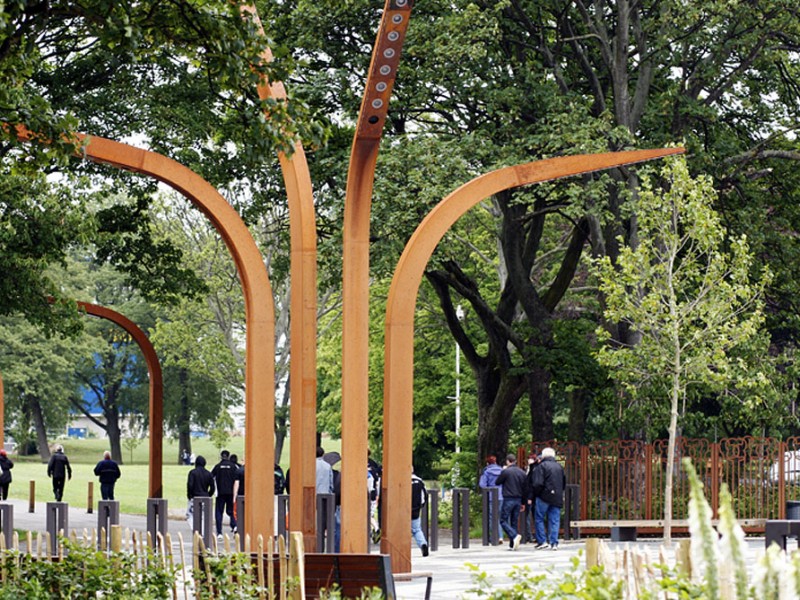 © miriamandtom