Pattern Shift
Commissioner: Pacific Place
Location: Hong Kong
Status: November 2015 – January 2016
Photography: Andras Kare, miriamandtom
Pattern Shift is a custom-made LED lighting feature installation commissioned for Christmas at Pacific Place, Hong Kong's leading retail destination.
The installation explores and articulates the snow, winter, romance and magical elements of Christmas in the form of a suspended light sculpture made from interlocking snowflake shaped modules.
Its physical manifestation and content mirrors the state of the art character of Pacific Place, which was refurbished by Thomas Heatherwick Studio in 2011, and houses some of the world's leading retail and luxury brands over 650,000 square feet on four storeys.
The installation is positioned throughout the entire interior space giving the feeling of being under a wintery sky and within a wintery wonderland.
Pattern Shift works in harmony with The Little Prince installation by renowned artist Arnaud Nazare-Aga also featured in Pacific Place for Christmas 2015.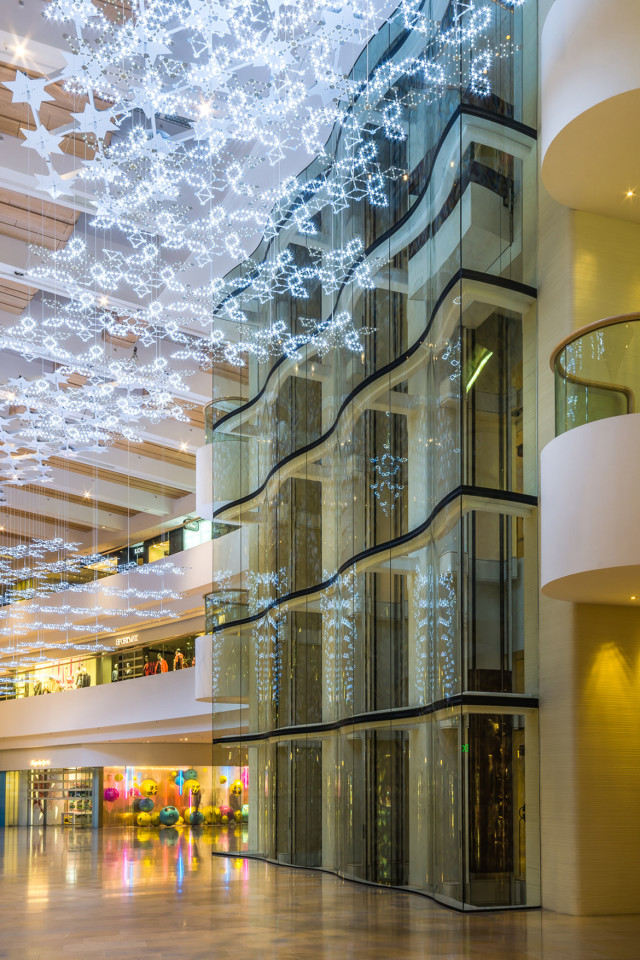 © miriamandtom