Taikoo Place
Commissioner: Swire Properties Limited
Location: 1 Taikoo Place, Hing Kong
Status: Completed January 2019
Photography: miriamandtom | Andras Kare | Nicola Gnesi
Swire Properties commissioned a series of unique furniture pieces that would be the signature reception counters and seating for the new foyers of One Taikoo Place, Swire Properties' latest commercial redevelopment in Hong Kong.
Inspiration was taken from the historical layers of the site, firstly the area where the building is located has a Chinese name, tsak yue chung, which relates to a small stream where crucian carp were harvested by the locals. Its name in English, aptly named Quarry Bay, relates to its time as an area quarried for granite to supply building material to the developing city to the west. The design reflects the site's connection to water and its qualities of softness, power and reflectance; and that of the quarry with its qualities of strata, layering, cutting and carving.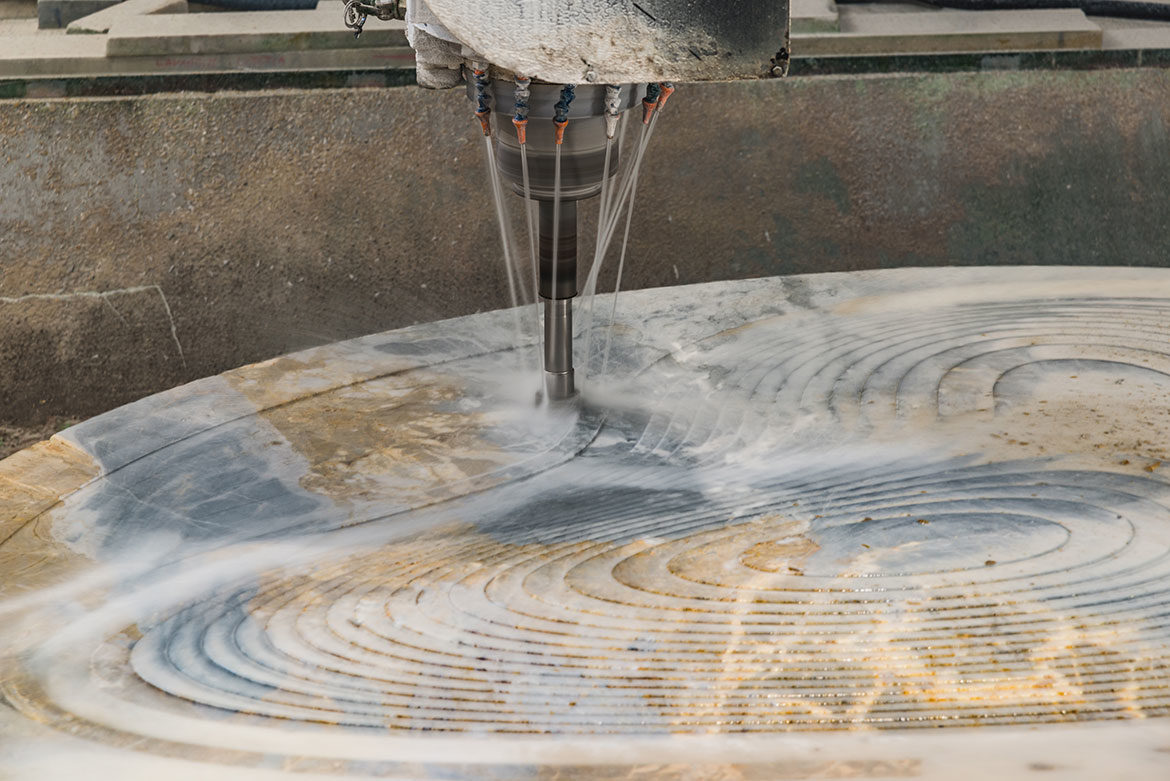 Secondly Swire Properties's history as sea faring traders and the story of John Samuel Swire who arrived in Quarry Bay in the late 1800's to develop and expand his company's sugar and shipping divisions. To this day, Quarry Bay remains the helm of Swire Properties, hosting their HQ.  This story reinforced the important and powerful connection to water as well as bringing in the ideas of a vessel that transports and contains, and one that evokes movement, progression and tradition.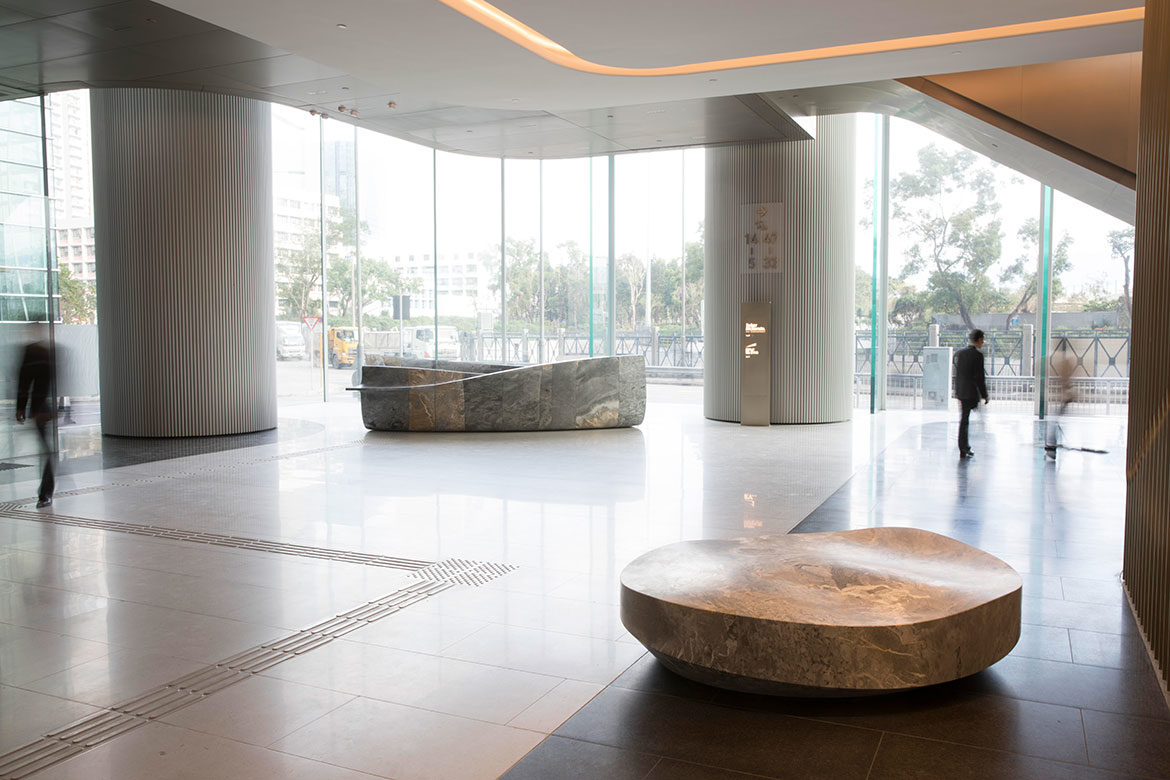 The furniture elements were produced in Forte Dei Marmi, Italy by Henraux Spa and with stone consultation from EV Surfaces.
© miriamandtom