The Weaver
Commissioner: Nan Fung
Location: 2 Concorde Road, Kai Tak, San Po Kong, Hong Kong
Status: Completed September 2023
Photography: miriamandtom | Andras Kare
The Weaver is one in a series of commissioned sculptures located throughout Airside that is conceived of a marriage between Fabric and Flight – 'Fabric' being Nan Fung's history in the textile trade and 'Flight' being Kai Tak's history as an airport.
The Weaver is a gesture to the tradition of tapestry creation. It tells daily stories which are always in transition reflecting the transformation Kai Tak is undertaking.
Using historical imagery from Kai Tak, The Weaver works and reworks the pixels of an image into new and unexpected patterns and images creating a living tapestry.
Dimensions: 3.2 x 0.6 x 0.5m
Material(s): Aluminium, PCB, Polycarbonate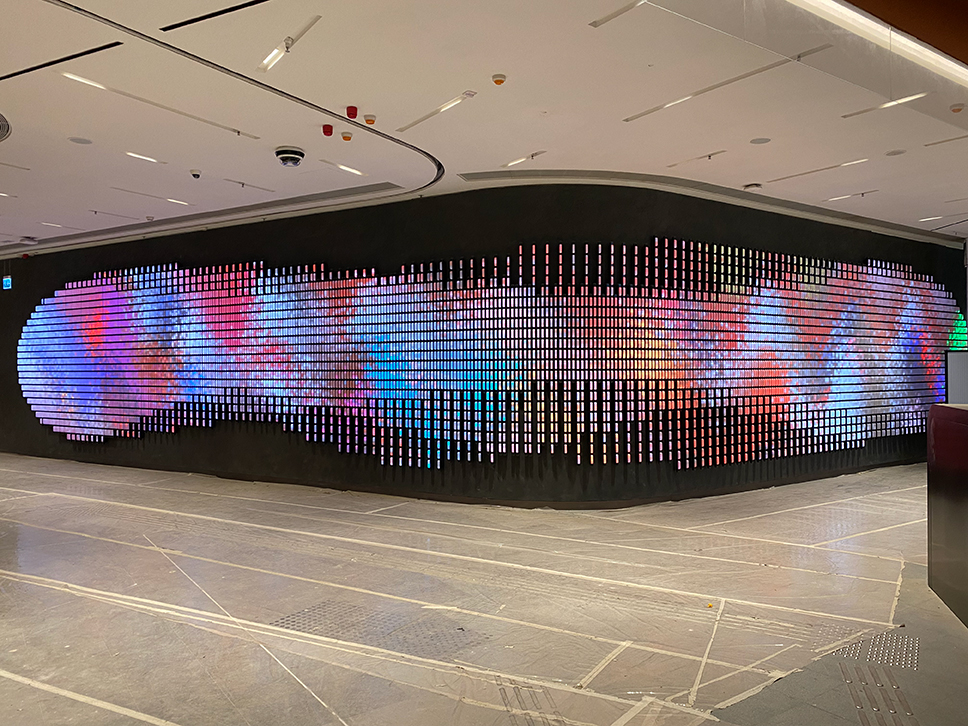 © miriamandtom