Wonder Skin
Commissioner: Beltane & Pop
Location: London UK
Status: Completed September 2015
Photography: miriamandtom, Andras Kare, ico Design
Wonder Skin was commissioned as the shell for speciality food company Beltane & Pop's Southbank store. The skin expresses the whimsical and celebratory mood of brand developed by ico Design. From ice pops and slushes to hot chocolates and pastries, Beltane & Pop mixes childhood favourites with a playful immersive experience well suited for its Southbank location in London.
Inspired by late 19th century glass reflectors, which were used in retail window displays, Wonder Skin is a decorative fascinator and a high performance lighting instrument.
Wonder Skin was designed to ensure the LEDs are visible in bright daylight. Using a reflective coating over a multi-faceted surface, colour is clearly perceptible in direct sunlight. At night it becomes an immersive, saturated colour experience, defining the unit and its immediate surrounding as a desirable destination.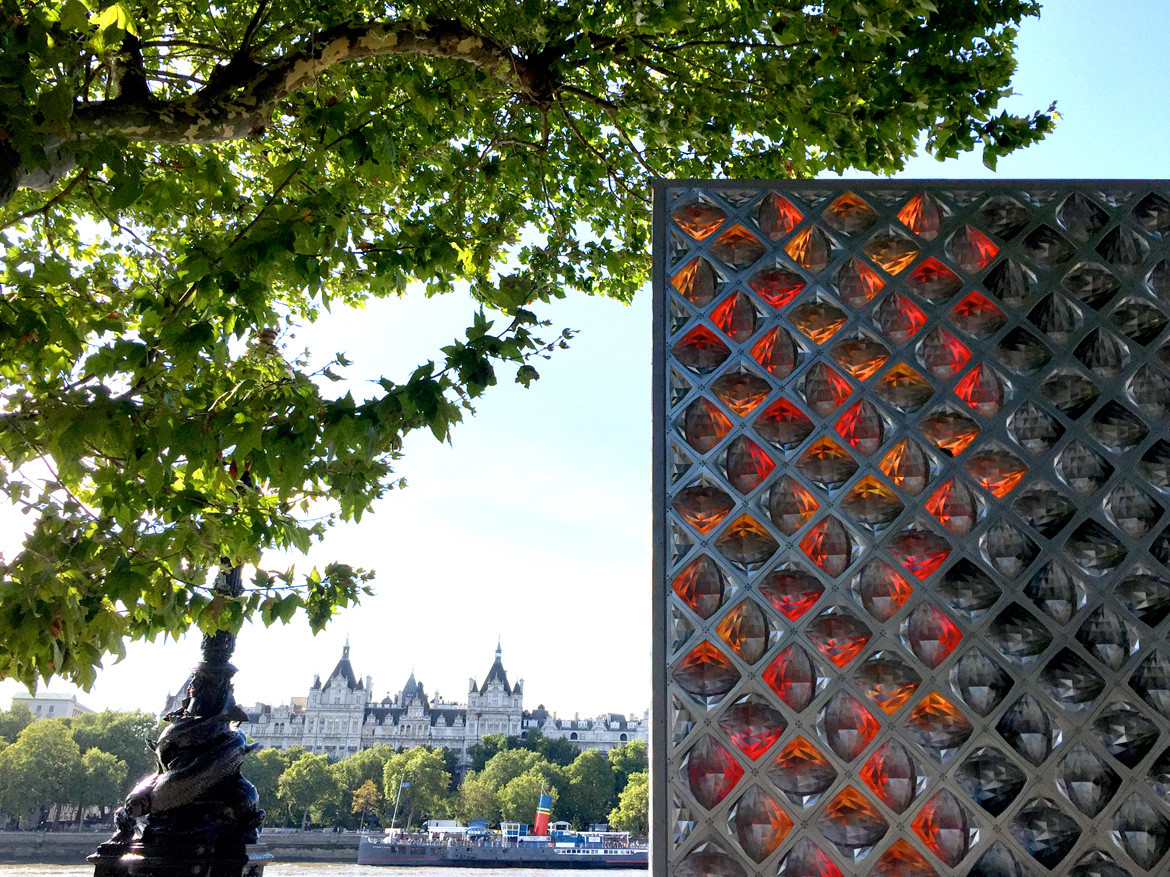 © miriamandtom